Carli Dodge Starter System
Carli Starter Kit
Starter Dodge Ram Suspension System
Our starter system was developed for our customers who are looking to dramatically increase the street drive comfort of the Dodge Ram 2500 series truck, who also wants an increase of light off-road driving performance. This system has several key performance features that will substantially increase the capability of the vehicle without breaking the bank.
Massive Gains Over Stock
This is a true suspension system. Each component is designed, weighted and configured to work in concert with each other. First the spring rates were perfected to hold the weight of the vehicle and increase the ride performance. Secondly the shocks are specifically valved for the Dodge 2500 series pick-up, offering a comfortable street ride and outstanding light off road performance. The truck is balanced to prevent bucking at high speeds, such as expansion joints during freeway rides. Every aspect of the component family has been tuned for the Dodge Ram Truck, an engineering principle rendering a true suspension system.
Provides 10 inches of wheel travel front and rear with improved handing, cornering while eliminating body roll, giving the ride a tighter feel. Steering geometry is all within OEM specs, no additional components are necessary, this provides full amount of uptravel and droop travel and the stop points are still in the factory position. Towing/hauling capacity is the same as OEM, no capacity loss.
Bilstein patented their digressive self-adjusting valves that offer excellent road performance by improved dampening control. These are internal reservoir shocks that are a single tube, high-pressure design, that offer continuous fade-free performance and extended service life. Featuring self-adjusting deflecting disc valves, high flow piston to reduce harsh ride feedback, independent tuning for both rebound and compression, exact dampening provided by increased working piston surface area and designed for maximum control for increased diameter tires.
You can tow and haul the same capacity with the starter system. It is to be understood that the factory overload spring is removed and the sudden jump in spring rate is no longer present. The progressive add-a-packs spring rate increases in a much smoother fashion. What this means is the truck will compress about a half inch more under heavy loads.
Your truck will sit 2.5"-3" higher in the front (year/cab configuration dependent) with 50% more suspension travel than the factory platform thanks to the taller, lighter rate coil springs. The rear is lifted 1" via Carli's progressive add-a-pack. The Progressive Add-A-Pack replaces the factory overload with a 5-Leaf, progressive pack that changes the final rate of the spring pack keeping the rear planted while increasing traction and predictability.
The included, front and rear Bilstein 5100 shocks are longer to accommodate the extended travel and are tuned by Bilstein for increase the suspension control in the Ram platform.
When pairing added down-travel with the taller ride height, the position of the factory, front sway bar will need to be altered as well. For this, we offer two options (unless 1994-2002, then there's only one); extended, Sway Bar End Links or the replacement Torsion Sway Bar. The End links are equipped with ½" FK Rod-Ends and in-house machined 17-4 stainless bodies that are extended over stock to reset the sway bar engagement point. Factory pillow-bushings are re-used to assemble the sway bar to the lengthened link. Carli's Torsion sway bar removes the entire factory sway bar assembly replacing it with a torsion bar supported by fabricated drop brackets and delrin bushings. Fabricated sway bar arms and dual 5/8" FK heim end links round off the package. This is the single best bang for the buck, ride-quality upgrade offered by Carli Suspension (in close competition with the full progressive leaf spring upgrade offered in the higher-end systems).
When lifting the front end of a straight axle truck, the front axle is pulled off-center unless the proper linkages are addressed. Three inches of front lift equates to an axle shifted toward the driver's side ¾" and back toward the cab ½". Although this is perfectly operable, we recommend the purchase of an adjustable track bar to shift the axle back toward the passenger side and provide a stronger link with less deflection for the lifted application, and a set of extended control arms to shift the axle forward to its new center of travel.
Wheels and Tires
This system will fit up to a 35" tire with stock control arms (we recommend purchasing our extended, Mild Steel Control Arms) on wheels with 5.75-6" of backspacing. If running factory wheels, we recommend an All Terrain 35" tire to avoid rubbing. For 37" tire fitment, our High-Clearance Control Arms and Adjustable Track Bar can be paired to a wheel with 5.75" of Backspacing. The more rubber, the better the small bump compliance will be at proper inflation pressures. The ride will firm up as you go larger in wheel diameter. For more details, see our article on wheel and tire selection and tire pressures: HERE
Dodge Ram Fitment Guide:
2003 - 2012 2500 / 3500 4x4 (Also fits 2013 2500's)
2006 - 2009 1500 Megacab 4x4
1998.5 - 2002 2500 / 3500 4x4
1994 - 1998 2500 / 3500 4x4
Part Numbers
CS-DSTARTER-03-D

| 2003-09 2500/3500 4x4 Diesel | (Old Part Number: CS-STARTER-03-D)

CS-DSTARTER-03-H

| 2003-09 2500/3500 4x4 Hemi | (Old Part Number: CS-STARTER-03-H)

CS-DSTARTER-03-PW

| 2003-09 Power Wagon

CS-DSTARTER-10-D

| 2010-13 2500/3500 4x4 Diesel | (Old Part Number: CS-STARTER-10-D)

CS-DSTARTER-10-H

| 2010-13 2500/3500 4x4 Hemi | (Old Part Number: CS-STARTER-10-H)

CS-DSTARTER-10-PW

| 10-13 Power Wagon

CS-DSTARTER-94

| 1994-98 2500/3500 4x4 Diesel | (Old Part Number: CS-STARTER-94)

CS-DSTARTER-985

| 1998.5-02 2500/3500 4x4 Diesel | (Old Part Number: CS-STARTER-985)
+2010-present vehicles have 2 possible sizes of Sway Bar End Links. Place a socket on the nut that compresses the rubber End Link bushings, an 18mm socket will indicate the need for the 12mm part number.
Features:
Bilstein 5100 Series Shocks
Multi-Rate Coils Springs
5-Leaf Progressive Spring Pack
Zinc Plated U-Bolts
Stainless Sway Bar End Links With F.K. Bearings
Altered Vehicle Characteristics:
2.75" of front lift (varies slightly with different cab configurations)
1" of rear lift (varies slightly with different cab configurations and the amount of stock spacers installed)
Level Ride
System Notes:
Wheels - Carli Recommends a 17"-18" Wheel, no more than 9" wide with 4.5" of Backspacing on 6" Systems
Tires - 37", E-Rated Tire Fitment is Recommended. Recommended unloaded Tire Pressure 45F/40R
Recommended Configuration - Carli Leveling Systems are Designed and Tested on Vehicles with 17"-18" Wheels with 35", E-Rated Tires. Stock wheels and tires or running a larger wheel diameter will result in a stiffer ride.
Torsion Sway Bar - Selection of the Torsion Sway Bar Replacement will not Require size selection as the entire sway bar assembly is replaced.
Sway Bar Options
Sway Bar End Links

Machined out of 17-4 Stainless Steel
FK Bearing, Chromoly Rod-End
Relocates and drops the front sway bar for fit and correct geometry
Eliminates End Link bind which could lead to premature failure

CS-DEL-94

| 1994-1998 Dodge Sway Bar End Links

CS-DEL-985

| 1998.5-2009 Dodge Sway Bar End Links

CS-DEL-10

| 2010-2013 Dodge 10mm End Links (15mm Nut Size)

CS-DEL-12

| 2010-2013 Dodge 12mm End Links (18mm Nut Size)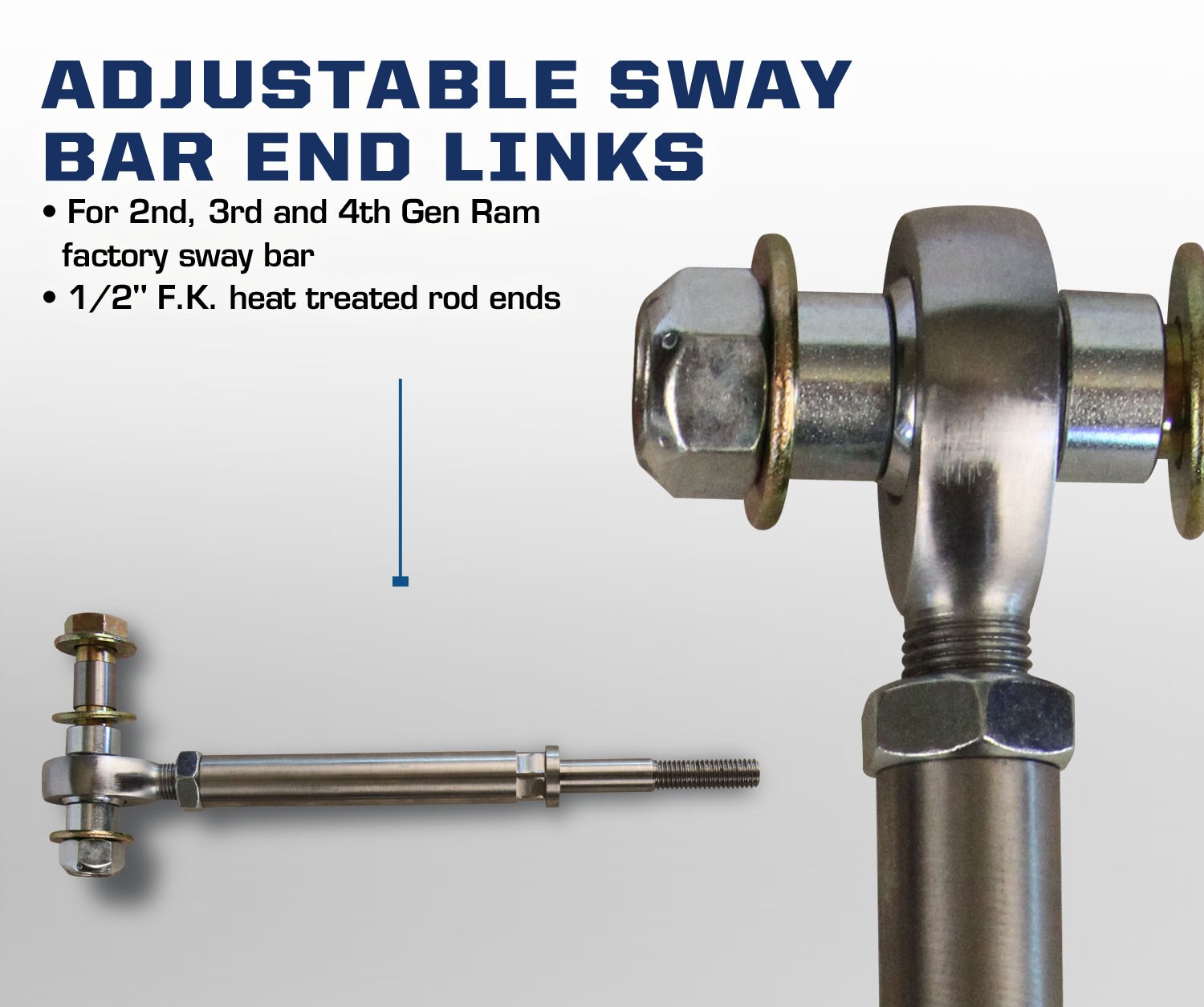 2003-2013 Torsion Sway Bar |

CS-DTSB3-03

Easily the Best "Bang for the Buck" Upgrade for ride qualityy
Allows front suspension to move freely without giving up Control
Heavy duty chromoly arms and end links with 5/8 race series heim joints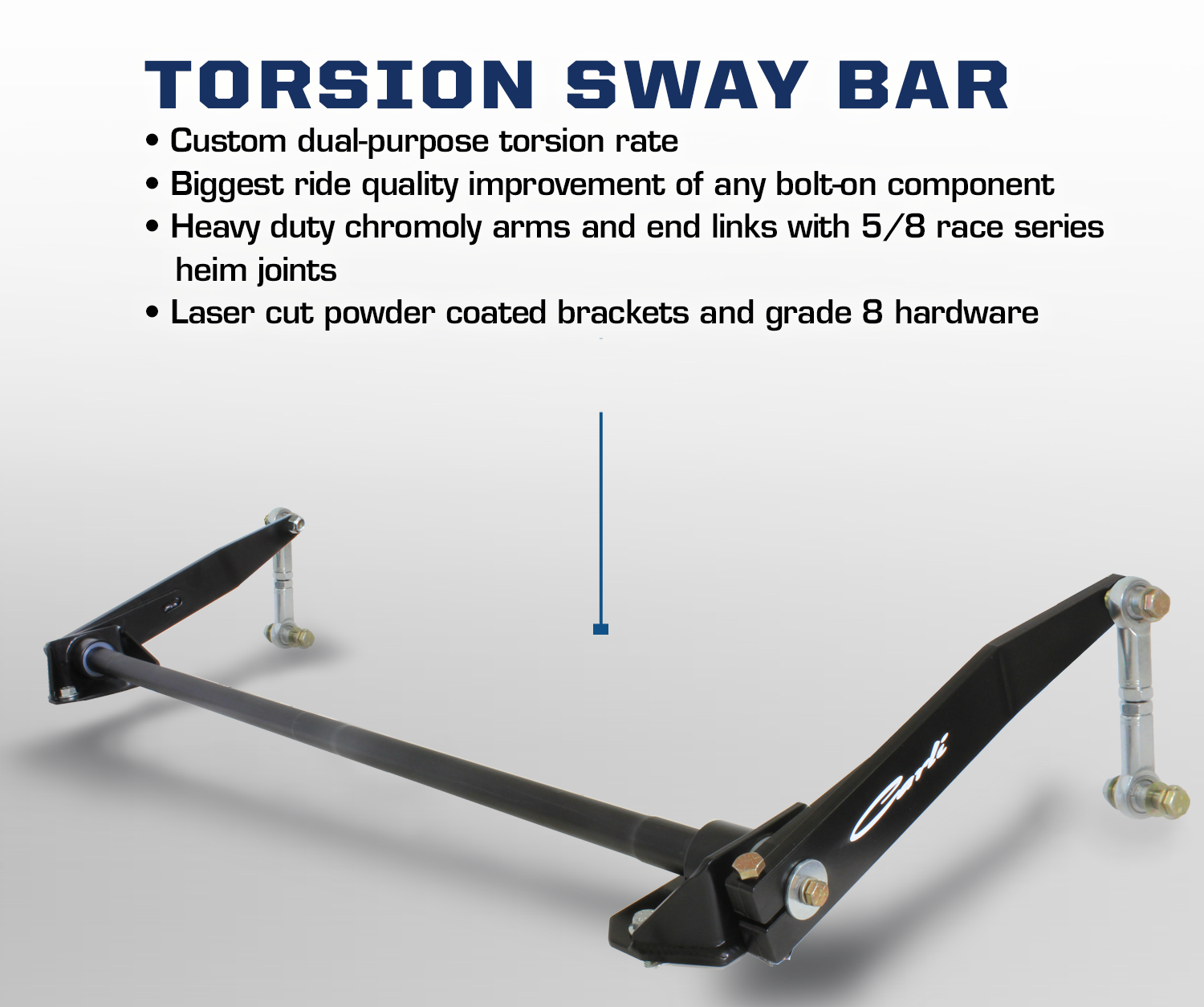 Rear Lift Leaf Options
Although it is possible to order this kit with neither of these options, it is HIGHLY recommended that you do choose one of these options in order for this kit to perform as expected.
Add-a-Packs

Replaces Rear, lower overload spring for increased ride quality
Provides 1.0" of lift
The O.E.M. load capacity is still maintained while improved ride is achieved
Diesel specific configuration (AAM 11.5 Axle)

CS-DPAP-94

| 1994-2002 Dodge Ram Add-A-Packs

CS-DPAP-03-D

| 2003-2009 Dodge Ram Add-A-Packs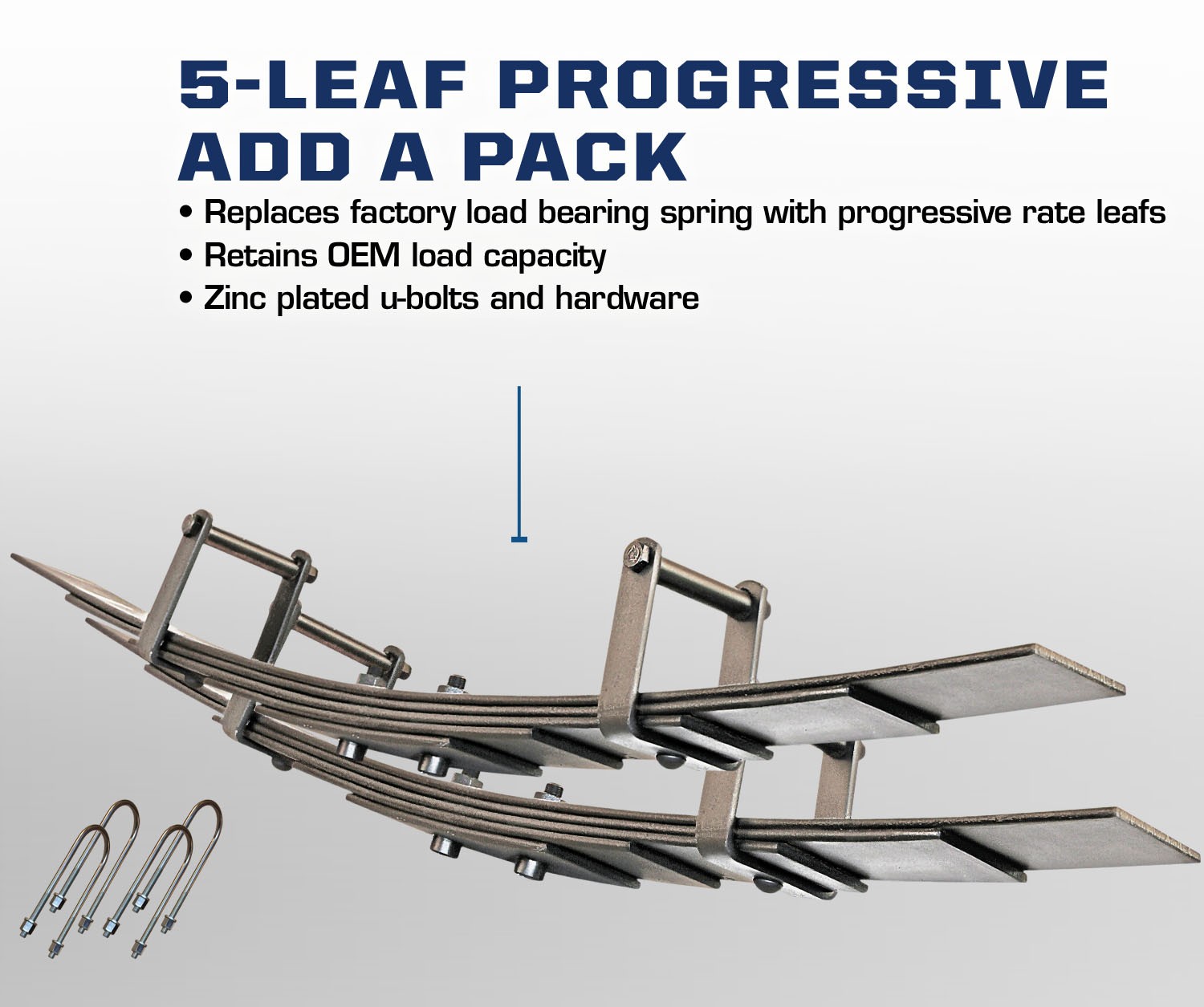 Full Spring Pack

Softens initial spring rate at ride height
Minimizes Axle Wrap/Wheel Hop
Reduces Payload 15% From Stock 2500
Capable of 15" of Suspension Travel

CS-DFSP-94

| 1994-2002 Dodge Ram Full Spring Pack

CS-DFSP-03-D

| 2003-2009 Dodge Ram Full Spring Pack

CS-DFSP-03-D-HD

| 2003-2009 Dodge Ram Heavy Duty Full Spring Pack (For Trucks with 1,500lbs. In the Bed at all times)

CS-DFSP-10-D

| 2010-2013 Dodge Ram Full Spring Pack

CS-DFSP-10-D-HD

| 2010-2013 Dodge Ram Heavy Duty Full Spring Pack (For Trucks with 1,500lbs. In the Bed at all times)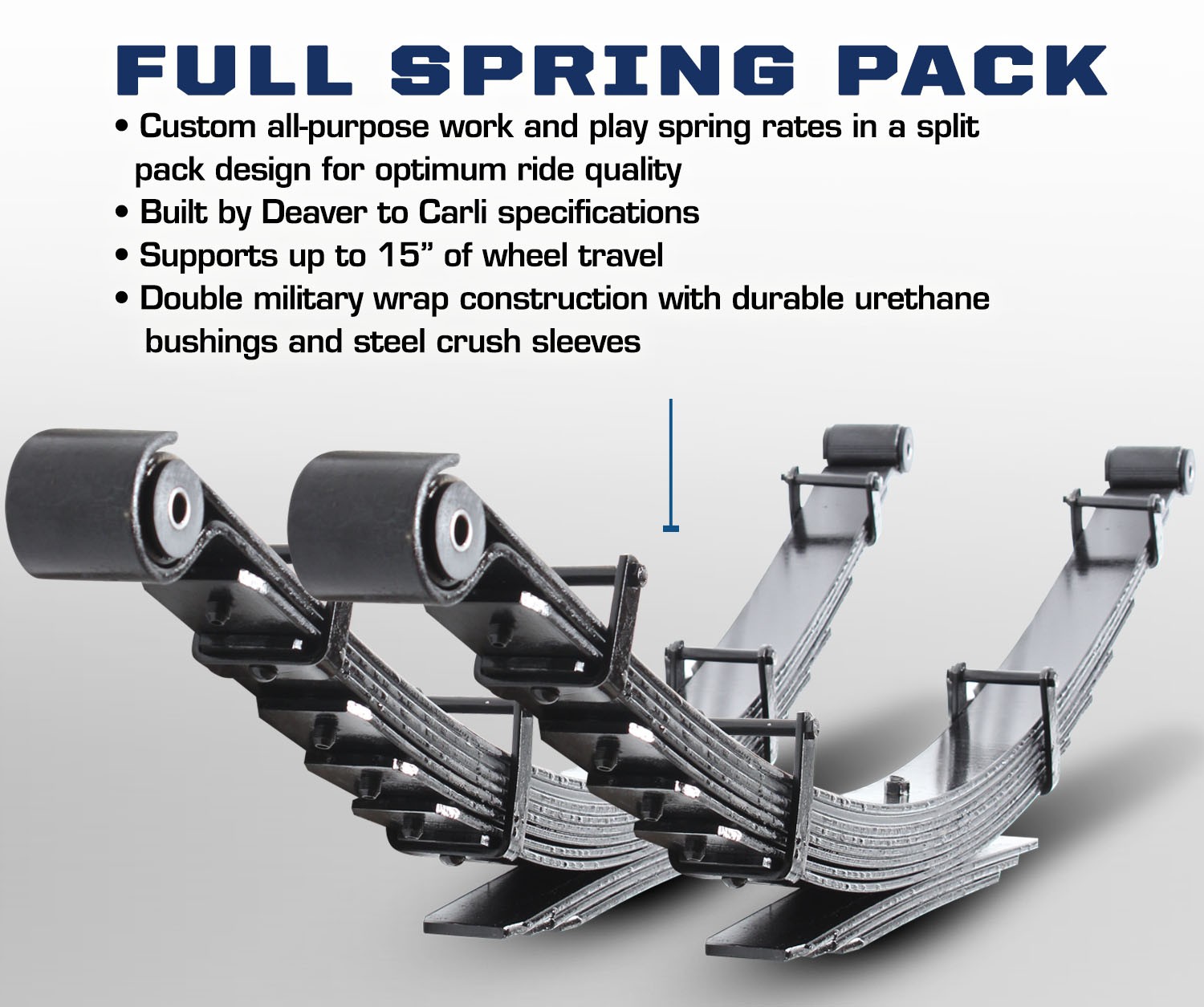 Control Arm Options
Extended Control Arms

Re-centers front axle on 3" Suspension Systems
Offset body for more tire clearance

CS-CA-MS14-94

| 1994-1998 Dodge Ram Control Arms with 12mm/14mm Joints

CS-CA-MS16-94

| 1994-1998 Dodge Ram Control Arms with 14mm/16mm Joints

CS-CA-MS-03

| 2003-2009 Dodge Ram Control Arms

CS-CA-MS-10

| 2010-2013 Dodge Ram Control Arms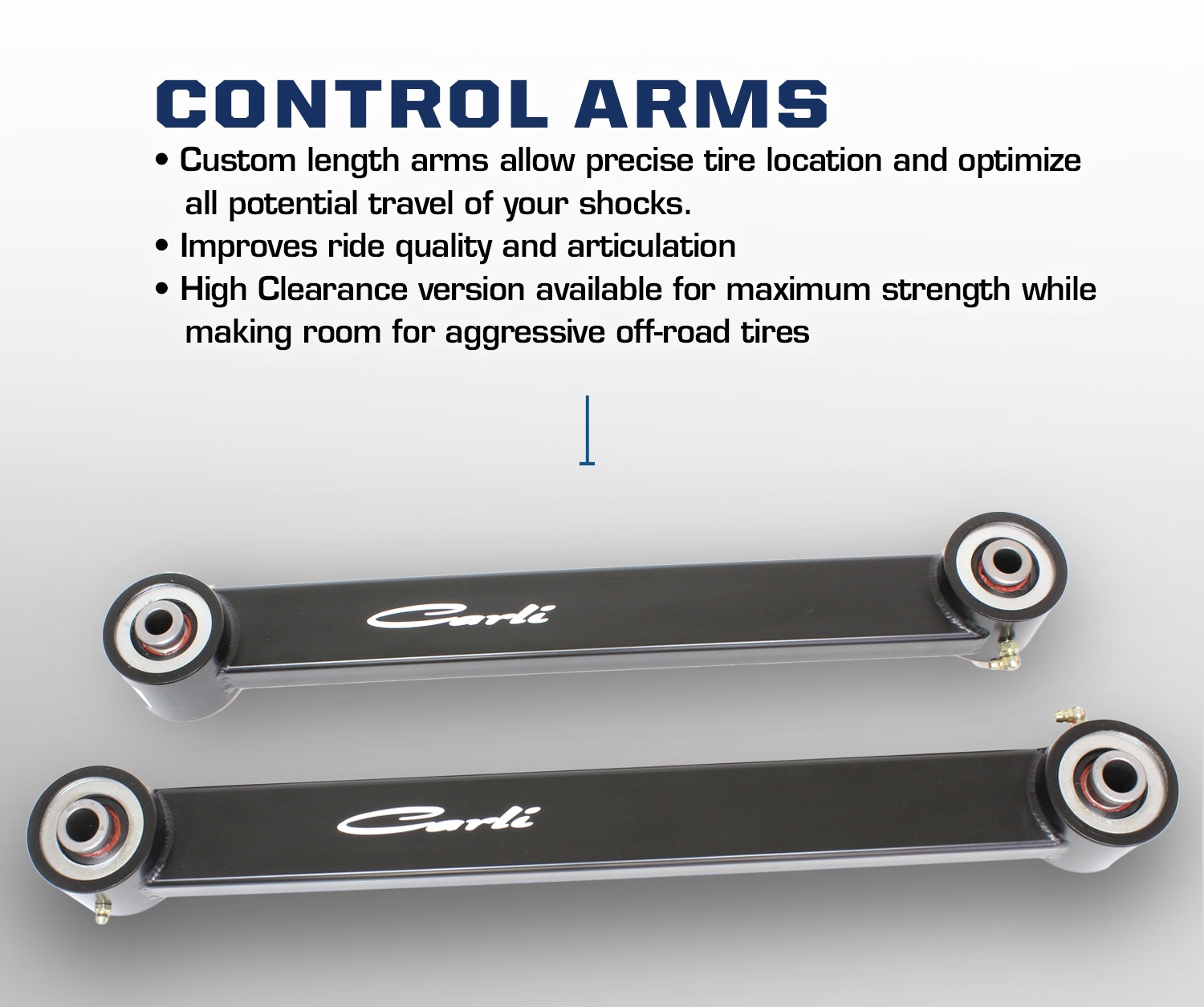 High Clearance Extended Control Arms

Re-centers front axle on 3" Suspension Systems
Offset body more than Extended Control Arms for even more tire clearance!

CS-DFCA-03

| 2003-2009 Dodge Ram High Clearance Control Arms

CS-DFCA-10

| 2010-2013 Dodge Ram High Clearance Control Arms